Ulster Legends panel announced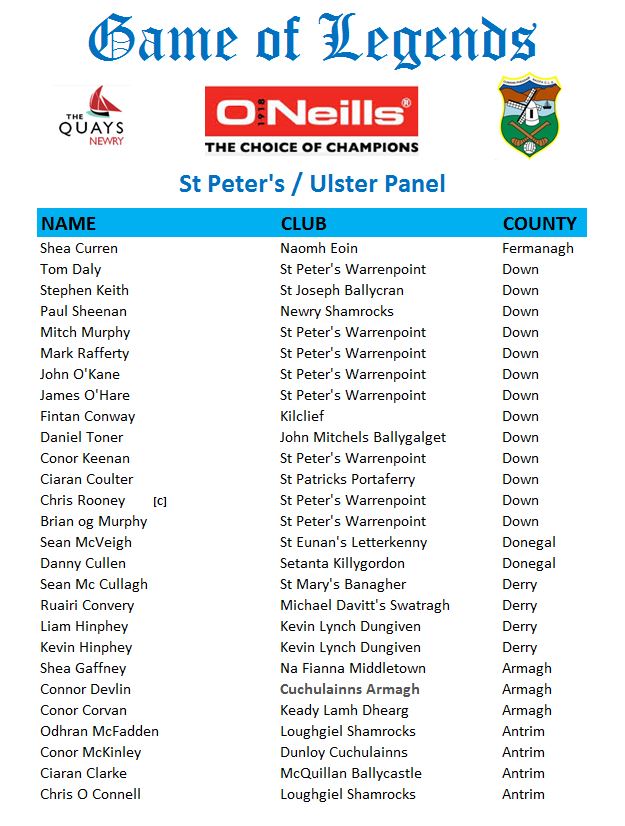 At last it has been announced! The panel of players from throughout Ulster that will take on the Kilkenny Legends (that contains hurlers of the pedigree of DJ Carey, Henry Shefflin, Eddie Brennan, Tommy Walsh & Martin Comerford to name just a few).
The Ulster panel has players from six of Ulster's strongest Hurling counties and amongst them are eight of our own St Peters senior Hurlers. The captain for this St Peter's/Ulster select will be our very own Chris Rooney. We wish you all the very best in your preparations leading up to what will surely be the biggest event this club has ever hosted and it will surely be a fantastic experience for all involved!